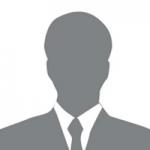 Dr. Rajendra Singh Thakur
Senior Scientist
Academic Qualifications
Contact Details
Dr. Rajendra Singh Thakur
Senior Scientist
rthakur@csmcri.res.in
6730 / 2567760
I am a chemist who learned few tricks of solid-state NMR during my affiliation with TIFR. You can have a look at my thesis under supervision of Dr P. K. Madhu. My citation page Link.
Currently I am trying to contribute in following problems at CSMCRI. (Concluded outcomes followed by work in the tunnel.)
I tried once to prepare amorphous NaCl. The idea was to instantaneously freeze the aqueous solution by plunging into liquid nitrogen and removing the water matrix by evaporating ice under vacuum. IT FAILED. Attempting to characterise various NaCl crystal morphologies using solid-state NMR. Still unable to interpret the data. I learned a few things out of these experiences.

Applications of NMR in Chemistry & Biology

NMR, General Chemistry, Spectroscopy